Pirie Automatic Operators DIY kits and parts for garage doors and gates.
Here at Pirie Enterprises we have all the spare parts you need for your Automatic Openers.
We also have the garage doors and openers in kit form for those handy types who wish to install the units themselves.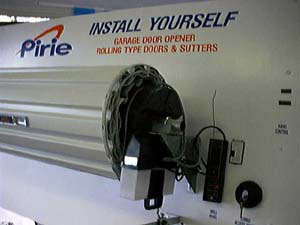 Automatic garage door opener DIY kit for rolling type doors
Enlargement not available
Spare parts and accessories include spare hand transmitters, wall buttons and keys, track and chain components also handles and mounting brackets.
In fact almost all of the components of most of the automatic operators that we supply and fit are available as spare parts for sale.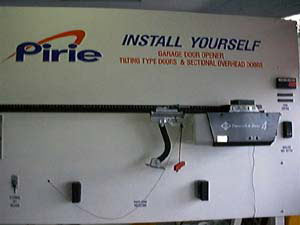 Automatic garage door opener DIY kit for sectional type doors
Enlargement not available